First Command Financial Services, Inc.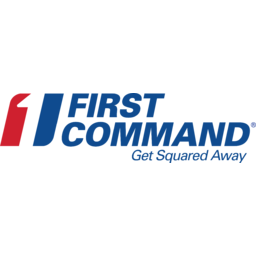 Who We Are
Get Your Next Career Squared Away
Founded in 1958 by a retired Air Force officer, First Command Financial Services, Inc. is committed to helping military members, federal employees ,and their families get their financial lives squared away. Through an international network of more than 300 Financial Advisors, our company provides lifetime financial coaching to assist nearly 300,000 clients in their efforts to reduce debt, build wealth, manage risk, and pursue their financial goals. More than 400 employees in our Fort Worth, TX home office provide a wide range of support services and subject matter expertise to our Financial Advisors across the country and abroad. 
To serve our growing client base, we are now actively hiring qualified Financial Advisor candidates. To learn more about this opportunity to build a career that allows you to make a real difference in people's lives, contact one of our recruiting specialists today at recruiting@firstcommand.com. 
Headquarters
Fort Worth, TX