Commitment to Mission
This job carries with it the obligation to uphold the Mission of Lone Star College (LSC) in carrying out the duties of the position.  A commitment to positive interpersonal behaviors, professional communication, diversity, integrity, leadership, stewardship, respect and accountability to LSC students and employees is essential.
Cultural Beliefs
The Chronicle of Higher Education's "Great Colleges to Work For" is designed to recognize colleges that have been successful in creating great workplaces and to further research and understanding of the factors, dynamics and influences that have the most impact on organizational culture at higher education institutions.
Lone Star College was recognized in five areas: Confidence in Senior Leadership; Diversity; Facilities, Workspace & Security; Job Satisfaction; and Work/Life Balance.
Campus Marketing Statement
Lone Star College-Tomball
Lone Star College offers high-quality, affordable academic transfer and career training education to 99,000 students each semester. LSC is training tomorrow's workforce today and redefining the community college experience to support student success. Stephen C. Head, Ph.D., serves as chancellor of LSC, the largest institution of higher education in the Houston area with an annual economic impact of nearly $3 billion.
LSC, which consists of six colleges, ten centers, two university centers, Lone Star Corporate College and LSC-Online, was named a 2017 Great Colleges to Work For by the Chronicle of Higher Education. To learn more, visit LoneStar.edu.
Lone Star College-Tomball, located north of Houston and founded in 1988, offers a wide range of programs including the college system's only veterinary technology program and leading health sciences programs.
Campus address is 30555 Tomball Parkway, Tomball, TX 77375.
Job Description
PURPOSE AND SCOPE:
Provides the initial contact for anyone entering or calling the Extended Learning Center (ELC).  Assists students in scheduling learning specialist appointments, or in using appropriate instructional support materials/media and tutoring services.  This position works in a college Extended Learning Center.
ESSENTIAL JOB FUNCTIONS:
1.      Greets students and library patrons and assists students with policies and procedures of the ELC and finding resources or using equipment
2.      Performs opening and closing duties as directed
3.      Monitors the security of the materials and equipment
4.      Maintains the cleanliness of computer workstations
5.      Refers students who request tutoring to professional or peer tutors
6.      Schedules and assists ELC supervisors in giving tours at beginning of each term
7.      Ensures ELC procedures are up to date
8.      Monitors student referral log for Early Intervention
9.      Schedules ELC meetings each term, with input from ELC Supervisors
10.     Responsible for filing student information, attending professional development training, assisting with campus wide events for the ELC and communicating with ELC staff
11.     Assists in planning and design for ELC programs and promotions.
12.     Collects and records data supporting the effectiveness of the Academic Support Services
13.     Responsible for other reasonable, related duties as assigned
KNOWLEDGE, SKILLS AND ABILITIES:
Working knowledge of office practice and procedures

Working knowledge of personal computers and common office software such as Microsoft Excel, Word, Outlook

Excellent written and verbal communication skills

Excellent organizational and interpersonal skills

Ability to prioritize duties using sound customer service principles

Ability to interpret policies and procedures

Ability to work independently and as part of a team is essential

Ability to problem solve equipment problems
PHYSICAL ABILITIES:
The work is sedentary. Typically, the employee sits comfortably to do the work. However, there may be some walking; standing; bending; carrying of light items, such as papers, books, or small parts; or driving an automobile. No special physical demands are required to perform the work.
WORK SCHEDULE AND CONDITIONS:  
Equipment used includes, PC workstation running on a LAN in a Microsoft Windows environment, calculator, phone and other general office equipment

Interface with internal and external contacts as needed to carry out the functions of the position

Work is performed in a climate-controlled office with minimal exposure to safety hazards

May require evening and weekend hours
REQUIRED QUALIFICATIONS:
High school diploma or GED

and at least 1 year of related experience, or an equivalent combination of education and experience
Salary
Hourly Pay Rate is $10.25
Benefits Marketing Statement
By joining our top-notch institution, you will enjoy being a part of an organization that offers a supportive, collegial work environment, excellent work/life balance, tuition waiver, participation in a tax deferred retirement plan and more.
Special Instructions
All applicants for Full Time Faculty and Adjunct Faculty positions are required to provide a cover letter and unofficial transcripts for consideration for employment with Lone Star College.
Go to the Job Search page, click on 'My Activities' at the top of the page. Under My Cover Letters and Attachments you will click on 'Add Attachment.' Please be sure to put the Job ID# in the title once you name your file for cover letters only, unless you attached your cover letter with your resume.  You must limit your file name to 40 characters or less.
How to Apply
ALL APPLICANTS MUST APPLY ONLINE ONLY
We will not accept application material received via fax, email, mail, or hand delivered.
Postings for part-time and adjunct positions are active for the academic year.  By selecting the option to receive notifications on your profile, you will begin receiving electronic communication regarding new opportunities with Lone Star College (LSC).
If selected for an interview, a recruiter will contact you by phone, or email to schedule an interview.
Lone Star College participates in the E-Verify program, under which Lone Star College provides the federal government with information from each new employee's Form I-9 to confirm that the employee is authorized to work in the United States.
More information on the E-Verify program is available at www.dhs.gov/E-Verify.
Lone Star College is an EEO Employer. All positions are subject to a criminal background check.
Lone Star College System, the largest institution of higher education in the Houston area, is nationally recognized, globally connected and locally focused. Known for its innovative and visionary thinking, Lone Star College System is the fastest-growing community college in the nation and a major contributor to the local and regional economy.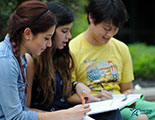 LSCS offers associate degrees and certification in many areas of study at a fraction of the cost of a four-year university like UT. Through its progressive partnerships with many four-year universities, LSCS also offers seamless opportunities to obtain bachelor's and master's degrees at one of its two University Centers.
Throughout its 40 year history, Lone Star College has been steadfast in its commitment to student success and credential completion. Currently leading the charge to improve completion rates, LSCS is one of the only colleges in the nation to establish a formal Office of Completion and is the managing partner of Texas Completes, the statewide initiative that brings together five Texas college systems to advance deep student success reform.